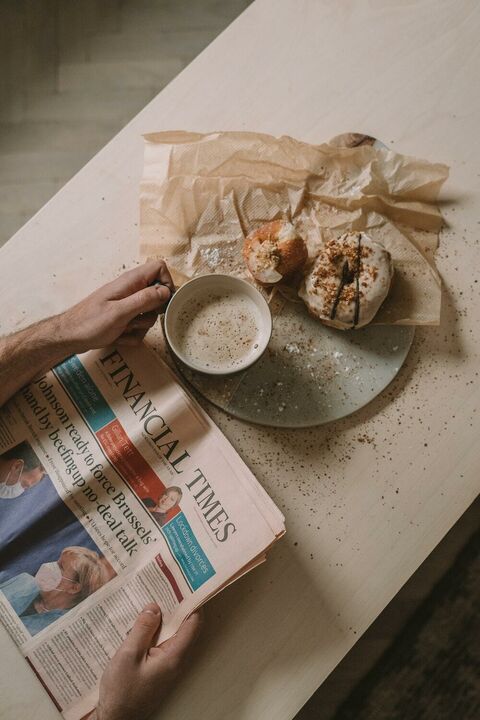 Starting a business
Are you thinking of setting up your own business? For many would-be entrepreneurs the idea of starting a business can be an exhilarating experience but at the same time quite a daunting task. There are many important issues to consider when you consider how to start a business.
Before embarking down this road it is important to consider what you will be giving up when starting your own business. Setting up a business requires a very different mindset to working for someone else and in the early years you may find that money is tight, you have no time for holidays and you are working long hours for little reward.
However, if you can make your own business a success then the rewards both personally and financially can be outstanding. For many people being in control of their own destiny can be a very fulfilling experience. In this guide, we will outline some of the essential areas that need to be focused on as a first step in setting up a business for the first time.
Select a business type
There are a number of different business types that you can choose from when starting a new business. Many people think that their only option is starting a limited company, but you should also consider operating as a sole trader, partnerships or even running a franchise.
Starting as a Sole Trader
The simplest and most straightforward way to open a business is as a sole trader. As a sole trader, you run your own business as a self-employed person. A sole trader needs to ensure they are registered with HMRC and must file a tax return annually. They may also need to register an account for VAT.
Pros:
Low set-up and running costs compared to other options.
Relatively straightforward tax returns (using self-assessment).
You can take on employees like any other business.
Cons:
You are personally liable for any business losses which could place your own assets such as your home at risk.
Can be hard to raise finance.
Not seen as prestigious as other business types.
Starting as a Partnership
There are two main types of partnerships: a traditional partnership or a limited liability partnership or LLP. An LLP offers the protection of limited liability and is more akin to a limited company. The LLP structure is most commonly used by accountants and solicitors.
We will consider the pros and cons of a traditional partnership. A new partnership must be registered with HMRC within the specified deadline and there are penalties for late registration.
Pros:
Provides the opportunity for two or more people, often with different skill sets to start a small business.
A partnership agreement lays out how profits and losses are to be treated and disputes are dealt with.
Each partner pays income tax and national insurance based on their profit share
Cons:
Ordinary partnerships are subject to unlimited liability.
There can be significant disagreements between partners which are hard to resolve.
The business has no independent legal status and could be on shaky ground if a partner resigns or dies.
Starting as a Limited Company
Operating a limited company can be far more complex than the other options. In order to set up a limited company the company must be registered with Companies House and at least one Director must be nominated. The formation process can be complex and HMRC will of course also need to be notified.
Pros:
Your liability is limited to your shareholding invested in the company.
Tax rates are usually lower for companies although your salary will remain liable to personal tax.
Makes it much easier to expand and grow your business.
Cons:
Far higher administrative burden than other options. The company is its own entity and must meet many filing requirements.
Directors are responsible for making statutory filings to Companies House and may have some personal liability if asked to provide personal guarantees when borrowing money.
A lot of information about the company and the directors are available publicly which some can find intrusive.
Ensure you are insured
Some insurances are required by law such as employers' liability insurance and commercial motor vehicle insurance. There are also other insurance policies that will probably be required depending on a range of factors such as the size of the business, number of employees etc. One important insurance that is often overlooked is Key Person insurance which can especially help small businesses if a key person in a business dies or becomes critically ill.
Special licences and permits
Special licences and permits are required for certain industries and business types. For example, someone setting up a childminder business in England must register with Ofsted or the relevant local authority in other parts of the country. Most types of food-based businesses must also register with their local authority before starting a business.
Establish a place to work
Initially many new businesses will start from a home office. If you are planning to open a retail shop then finding suitable premises will be one of the first steps you need to take. Having business premises will also mean that you might need to look at finance options such as loans, grants and mortgages.
Choose a business name
We could write a whole article just on the intricacies of choosing a business name. It is important to spend a considerable amount of time choosing a suitable name. This can be especially critical for businesses looking to match their business name with their website and finding a name that hasn't already been taken can severely limit your options. Depending on the type of business you are setting up, you will also need to decide if you need to consider branding.
Accounting
You will also need to consider what accounting and bookkeeping service will be best for your new business. This will depend on a wide range of variables but finding the right software can greatly assist you in managing your finances as you begin to get established. You should also be able to produce reports that can help you apply for government grants and loans.
Business Plan
We would expect that you would have already prepared a business plan before moving forward with the necessary steps to set up a new business. A well-prepared business plan can help you avoid many pitfalls when setting up a new business and can also be used to help attract investors and raise finance.
Communication
Finally, it is important to remember that you must be able to effectively communicate with your existing and prospective customers. You need to think about how you are going to market your business and what platforms would be best for doing so.
Page updated on 05/04/2022