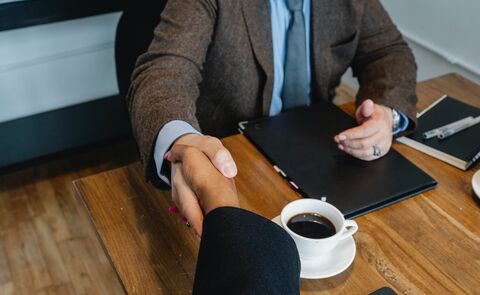 We apply innovation
As early adopters of new technology, we are able to provide an agile, responsive service to all our clients. One example of this is our transfer to a cloud-based accounting system that enables us to work from any location.
We value time and accuracy
Time is a precious commodity: it is important that we carry out your work efficiently and meet deadlines, but at the same time with the highest level of care and accuracy.
We promise integrity
We'll always be impartial in the advice we give and while we'll always try to remain focused on your financial goals and business objectives, we won't hesitate to advise you against any course of action that might be detrimental to your best interests.

Most of our clients find keeping financial records and 'doing the accounts' amongst the most difficult and energy-draining tasks they have to perform. Our specialism is taking that weight off people. A wide range of freelancers, sole traders, and small and medium-sized businesses value having our expertise to call on.
There's no magic wand to wave away the financial records and year-end accounts that you legally have to prepare, but if you decide to have us on your team, we have ways to help make it all easier to keep on top of, swifter, and less painful for you to manage.
Need accountancy support for your business? Contact us for advice.
Get in touch
I already have an accountant. Can you still help me?
You don't need to be registered with us before we'll speak to you. An initial chat will give you a chance to tell us about your requirements in detail, and for us to put forward some ideas on how we can help.
If as a result of our conversation you decide to switch to Thain Wildbur, that can be arranged easily.

How easy is it to change accountants?
It's surprisingly straightforward. If you decide to switch to Thain Wildbur, simply let us know your current accountant's contact details and we will make all the necessary arrangements and changes.

I am not sure which services I need. Can you advise me?
Knowing what services you need and what are your legal obligations can be very confusing and daunting, particularly if you're going into business for the first time alone. That's why we're here to help you.
Book a free, no-obligation appointment with one of our advisors and once we have assessed your situation we will recommend a plan for the way forward.
What kinds of businesses do you work with?
Our clients include self-employed tradespeople, sole traders, partnerships and limited companies. They come from a wide variety of sectors including construction and property development, leisure and hospitality, healthcare and the professions.
There's almost certainly one or more clients of similar size to your business and from a similar background, so we will already understand your financial and accountancy requirements.

Will it be clear from the start how much I will be charged?
Fees will be agreed upon during your initial consultation and outlined in the letter of engagement. You will never be charged additional fees unless you ask for an additional service to be carried out.
Will I be charged for an initial consultation?
No. all initial consultations are free of charge and with no obligation.